India is the Global hub for medical tourism and is a popular destination for IVF treatment. India has produced some of the best IVF doctor in Mumbai, Delhi, Bangalore and other metro cities of the country. Mumbai being the preferred location for the treatment because of ease of traveling and better medical facilities available.
In India more than 25% of the couples choose IVF Treatment, various health problems or medical reasons fail to conceive or not able to get pregnant. Due to the urban lifestyles, work stress, pollution and delayed marriageable age – the chances of infertility increases for the couples in Mumbai. Thus IVF in Mumbai has great demand. This is where our IVF doctors at Saraogi Hospital in Mumbai help the patients to make their dream of having a child come true.
Meet our Best IVF Doctors at Saraogi Hospital, Mumbai:

1. Dr. Mohit R. Saraogi
Mohit Saraogi is one of the best IVF specialist in Mumbai. He has specializations in: Gynaecology, Obstetrics and Clinical Embryology with over 13+ years of experience in the field of IVF treatment.
Along with IVF he is experienced in other fertility treatments like IUI, ICSI and IMSI.Dr. Mohit Saraogi, a leading IVF doctor in Mumbai, can deliver success rate of over 45% for IVF treatment, which is above average.
For his achievements in the field of fertility, he was honored with the prestigious Best IVF specialist in India (2018-19) award.
He is also a member of the Federation of Obstetrics and Gynaecological Societies of India.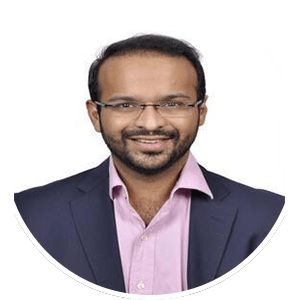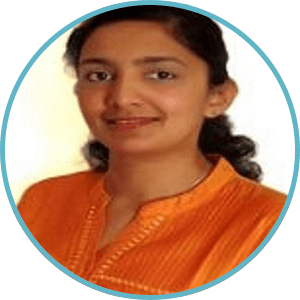 2. Dr. Roopa Prasad
Dr. Roopa Prasad is a part of Saraogi team and specialized in many complicated medical and surgical fertility treatment with great success rates.
She has valuable experience in the diagnostic department, artificial insemination, endoscopy, hysterectomy, tubectomy, and laparoscopic surgery.
She also has 8 years of experience in minimally invasive surgery and has handled many higher-risk obstetrics cases and many other complicated cases without any issues.
Her operative know-how includes gynecological surgery, pelvic floor repair, and so on.
3. Dr. Tejswita Rajpal Hande
Tejwsita Hande is a well known Gynaecologist with experience in cases of Gynaecology and Obstetrics related issues.
So far she has successfully done 450 normal deliveries and 250 Caesarean sections independently.
Dr. Tejswita Rajpal Hande is also an extremely versatile IVF doctor in Mumbai, and a team player; she has assisted in over 22 Hysterectomies and over 12 Hysterectomies independently.She's also trained in assiting patients with issues of reproductive and sexual health.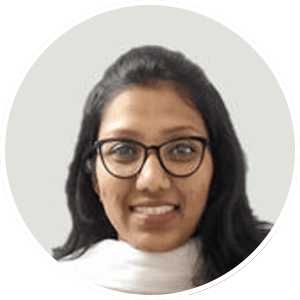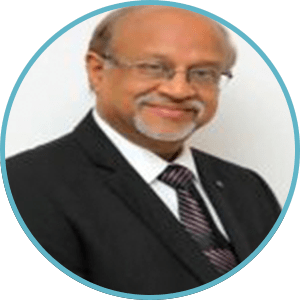 4. Dr. R. M. Saraogi
Rajendra Saraogi has a vast experience of 40+ years in the field of fertility treatment, gynaecologist, obstetrician and reproductive endocrinologist.
He is the founder and Director of the Saraogi group of hospitals.
For his achievements and experience he has been given prestigious roles in many huge institutions.
He is the Managing Trustee, Association of Fellow Gynaecologists and also the President of Society of Vaginal Surgeons of India, Maharashtra.
5. Dr. Rashmi Saraogi
Rashmi Saraogi Another renowned obstetrician and gynaecologist with vast experience of 37 years of experience.
She has contributed immensely to improvement in technique and success rate of various fertility and IVF treatment at Saraogi Hospital.
She is also a very well-known IVF doctor in Mumbai having expertise in all the additional treatments for fertility problems.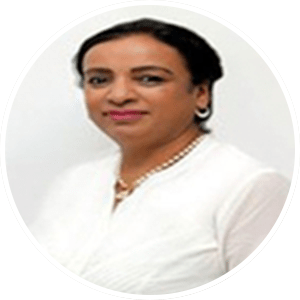 6. Ms. Krutika Nanavati
Ms. Krutika Nanavati is a Registered Nutritionist and Dietician with Nutrition Society New Zealand. She is an on-field sports nutritionist who offers recovery-focused nutrition strategies.
For patients undergoing IVF treatment, Dr. Krutika teams up with leading IVF specialists to develop personalized nutrition plans. To improve fertility and raise the possibility of a successful pregnancy, the plans also include dietary advice, supplements, and lifestyle modifications.
She is also an online consultant providing after-surgery care to their patients.
Why should you choose IVF doctors at Saraogi Hospital in Mumbai?
After reaching a stage where you have decided to undergo IVF treatment, the question arises as to which IVF doctor in Mumbai should you look for as he/she is going to be a major part of your life for the next few months.
Nowadays, its not a taboo to have infertility issues and hence it is talked about in the most comfortable way to doctors and counsellors by couples who have been facing problems in conceiving since many years.
In India, around 30%-40% men and women face fertility problems and so it is a matter to be discussed and treated in the best possible way without making it a matter of shame.
History in the fields of gynaecology was made by two infertility specialists when the first baby was born thirty years ago using ART. The 29-year-old mother gave birth to a baby boy in 1986. With expert gynaecologists and best IVF doctor in Mumbai who believe in deep learning and practice, makes Mumbai the most preferred location for infertility treatment.
Saraogi Hospital has been taking over the legacy since its inception in 1980, as it has been walking on the footsteps of the history made by these phenomenal IVF doctors in Mumbai. The hospitals' vision has been set keeping in mind the previous positive results achieved by various well-practiced gynaecologists. All the doctors at IRIS IVF centre strive to gain high success rate approximately around 45% – 51% and proper patient health care.
Therefore, Saraogi Hospital is the ideal place for couples who are looking for a test tube baby as it comprises of the best IVF specialists in Mumbai and also provides affordable IVF cost in Mumbai. The gynaecologists focus on complete transparency since the time the treatment starts till the time the baby is delivered ensuring that the mother is at her best health. They avoid setting unrealistic goals and believe in delivering happiness by way of a child.
A fertility specialist is a doctor who specializes in detecting and treating reproductive problems in people who have tried and failed to conceive a child. Fertility doctors can treat both male and female infertility issues.
In women under the age of 35, the success rate of IVF is around 50%. The chances of success decrease as one gets older. As a result, couples must be aware that the success rate of IVF is influenced by various factors, including age, the state of the woman's uterus and ovarian reserve, the quality of the man's sperm, and other biological and hormonal factors. The best method to optimize the treatment is to do a complete evaluation of the couple. As a result, it's critical to learn the underlying cause of infertility from a fertility professional. You will have a better understanding of what IVF success requires if you are well-informed. One cycle of IVF has a global success rate of roughly 35 percent.
The initial 24 hours following the transplantation of an embryo are likely the most crucial. An embryo must "attach" to the uterine wall within this time range before it may adequately implant, which might take many days. As a result, stay at home and relax for the first one to two days.
Without falling in a trap of a doctor who promises results, but the ratio of IVF births is very low in comparison to the surgeries taken place, the first step is to check the success rate of the best IVF specialist in Mumbai by checking the number of pregnancies and live births in your age bracket.
This is probably the first question that comes to your mind while choosing the right IVF doctor in Mumbai or any other city. The success rates and results depend on at least 5 years of practical surgeries and experience. You can also choose by comparing the past results and connect to friends or family for references.
Is he a certified gynaecologist? Whether he is a member of a recognised Medical Association?
If the IVF specialist doesn't have the time to attend to you before you have even chosen him/her, they may not have the time even when you are his patient.
You can judge the doctor by the reputation of the hospital that he works for. Any high-end hospital will not retain a doctor who is not well-practiced and by this you can check the facilities that you could avail of apart from the doctors' services. It is always good to select one of the best IVF centre in Mumbai or a very reputed centre for your treatment.
When it comes to infertility issues, it is a matter of concern as the patient goes through a lot of emotional stress as well. With high number of cycles, the doctor knows how to comfort the patient and understanding what exactly the patient wants. Since it incurs a good amount investment, time-to-time assurance by the doctor is expected.