Welcome to Saraogi Hospital & IRIS IVF Centre
Best IVF Centre In Mumbai
If you are looking for the best IVF Centre in Mumbai to start your family, Saraogi Hospital is here to take care of you.
Looking for an IVF Treatment?
About Saraogi Hospital
We are offering a complete range of infertility treatments under a single roof. We are providing world-class treatment facilities with low-cost packages with a high success rate.
The decision of planning for a child or building a family is so overwhelming and powerful altogether. Having a child is a miracle of life and it is considered the best gift to have in one's life. However, having a healthy child or becoming a parent is not so easy for everyone.
There are many couples nowadays who require treatments like IVF, IUI, and Surrogacy to have a healthy child. Are you the one who is experiencing infertility issues or have you been trying to conceive but failing? Do not worry, just relax, we have got you covered. At Saraogi Hospital we have highly experienced clinical staff who will help you in all circumstances. We are known to have the best IVF Clinic in Mumbai.
Professor Dr. Rajendra. M. Saraogi established Saraogi Hospital with the aim to provide the most effective, comprehensive, and high-quality reproductive treatments at an affordable cost.
According to him, all patients, regardless of their financial status, have the right to access fertility treatments. Our team of fertility specialists has some of the highest qualifications in the country, and the latest advancement guides our work to ensure a positive outcome. While the goal of all our patients is to have a baby, their journeys are unique and personal. Some patients have a clear indication for in vitro fertilization (IVF), whereas others do not. The fertility specialists at our Best IVF Clinic in Mumbai will ensure that your treatment is tailored to your needs and circumstances.
From general fertility assessments to fertility-related surgery, including laparoscopic, hysteroscopy, and minimally invasive treatments, we offer a complete range of services to meet your specific fertility needs. Our onsite laboratory employs cutting-edge technology for IVF, IMSI, ICSI, sperm testing, and genetic diagnosis. In addition, cryopreservation of sperm, eggs, and embryos is also available at our IVF hospital in Mumbai. At Saraogi IVF centre in Mumbai, we set high standards for our team. So, you can be assured that our fertility specialists are among the best in the country and you are in expert hands.
Services Offered by Saraogi Hospital

In vitro fertilization, a type of assisted reproductive technology, is used to treat infertility and assist with conception.

Intrauterine insemination entails the insertion of washed and treated sperm collected from a male into the uterus immediately before ovulation.

IMSI is a technique through which sperm are chosen using a high-magnification digital imaging microscope.

Sperm that have been washed and concentrated are placed directly in your uterus around the time your ovary releases one or more eggs to be fertilized.

The technique of inseminating a woman with sperm from a known or anonymous donor is known as donor sperm insemination.

FET is a procedure wherein a frozen embryo from your earlier fresh IVF cycle is thawed and implanted into the uterus.eated
CALL US TO BOOK APPOINTMENT
MONDAY – SATURDAY 10.00 AM – 8.00 PM
WHY CHOOSE US?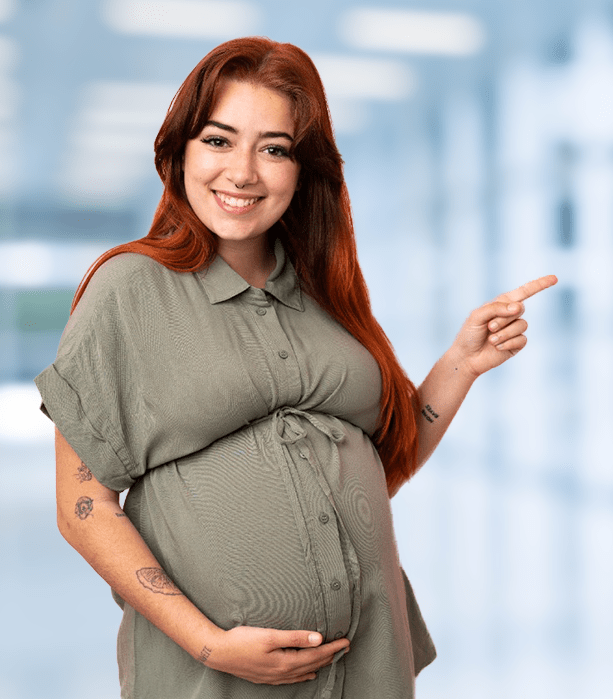 Awarded best IVF centre in India 2017
Won Times of India Health Icon Award for IVF in 2019
Awarded Health Icon of the Year 2019 by Hindustan Time
Awarded best IVF centre in India 2017

Won Times of India Health Icon Award for IVF in 2019
Awarded Health Icon of the Year 2019 by Hindustan Time
Best Test Tube Baby Centre With Highest Success Rate Of IVF in Mumbai
The success rate of IVF treatment depends on the couple age. The chances of becoming pregnant decline rapidly after the age of 30. In any case, throughout the most recent 20 years, the normal age of women looking for fertility treatment has consistently expanded. Women who are seeking fertility treatment at an older age have higher chances of getting pregnant now with IVF treatment. Information gathered by the HFEA showed that the women with the age group of 38-39 have 20% fewer odds of getting pregnant with IVF cycle, the rate further reduced by 14% at an age 40-42, and there are only 5% possibilities if the women are above 42.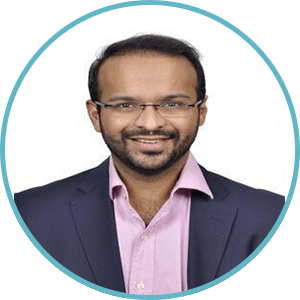 Dr. Mohit Saraogi
MD, DNB,FCPS, DGO, MNAMS, ICOG
Obstetrician, Gynecologist, Infertility Specialist
13+ Years of Experience | 4.8 Rated on Google Reviews
Dr. Mohit Saraogi who offers fertility solutions by giving you the best chance of realizing your dream of having a family. Dr. Mohit is an IVF specialist and he has provided excellent results over the years.
Testimonials
Sushma Kajalkar
2021.11.08.
Dr MOHIT Saraogi is one of best fertility doctor I have take treatment in first time is successful results get... Know I am happy with that staff is very nice and polite.. I advise please go and meet doctor and take treatment .thank you
Anil Windowsystem
2021.11.08.
Sarangi hospital and irIs if centre one of best fertility centre in Mumbai..one of my frnd advise me go and meet doctor ..I am come and meet doctor mohit saraogi and take treatment with this center know my wife is pregnent thank you so much..staff is very helpful and cooperative .I advise go and take treatment with this center.
Everything is good and I have take treatment with Doctor Mohit sir know I am so happy my wife is pregnant.very thankful to team saraogi hospital
I was trying from 2.5 years, thanks to Dr. Mohit Saraogi for the assistance. Thanks for turing dreams into reality .
Saraogi hospital bhut hi accha ivf center humne yaha say treatment liya Abhi meri wife pregnant hai.doctor or staff bhut acche hai bhut acche hai bhut help karte hai.
Saraogi hospital bhut accha IVF centre hair maine yaha say treatment liya abhi main pregnant ho. Doctor or staff bhut acche hair..
Pramila Gosavi
2021.11.05.
Dr mahit is one of best doctor I have take treatment know I am happy with the service ..I advise go and meet Dr and take treatment ..staff is to good and very helpful. Thank you team saraogi hospital
Roshni Vishwakarma
2021.11.05.
Absolutely trained, educated and experienced team. I already had failed IVF before I visited this hospital and came accross Dr. Mohit and Dr. Roopa...and my dream came true. Conceived in first go. Although the journey was tough but I moved on with their support.. my babies were born on June 17, 2020.. strongly recommended. Special thanks to Dr. Roopa, an awesome lady.
Dr mohit is one of best ivf doctor I have take treatment know I am happy with the service.. Thank you❤❤ bottom of my heart
Maitreyee Patil
2021.10.29.
Mohit Sir is very friendly and makes us understand the procedure in advance. The treatment is done with utmost care. He is the reason for our smile. Thankyou Sir
FAQ
Contrary to common perception, In Vitro Fertilization (IVF) is solely for the wealthy and famous. We want to point out that IVF in Mumbai is relatively affordable, particularly at IRIS, Saraogi Hospital's IVF Center. The average IVF cost in Mumbai is between Rs.1,50,000 to Rs.2,50,000, whereas at Saraogi Hospital treatment starts at Rs.90,000 to Rs.1,00,000.
Yes. In Vitro Fertilization (IVF) has resulted in the birth of millions of healthy children. The technique poses no risk to the child's health in the short or long term. The main distinction between IVF and non-IVF babies is the way they are conceived.
Patients should assess the likelihood of successful IVF based on their features in order to reduce psychological and other unfavourable consequences following IVF.
A woman would usually give herself a shot once a day for 10 to 12 days. Those shots are a hormonal stimulant that aids in the production of mature eggs in her body.
Ovarian stimulation, egg retrieval, sperm retrieval, fertilization, and embryo transfer are all part of IVF. IVF cycles can take anywhere from three to four weeks, and multiple cycles may be required.
The next stage in a woman's IVF journey is to visit an IVF clinic. It is crucial to remember that even well-known IVF clinics in India might suffer from high staff turnover and low quality. Hence, conducting considerable research to select the finest IVF clinics in India is necessary. As a result, the following questions should be asked before choosing an IVF clinic in India.
Because frequent changes in doctors and employees can suggest bad management, this is the most important question.
Treatments for infertility and the technology that is used should be extensively examined.
This is a good sign for the fertility clinic if this is the case.
Please inquire about the procedure, as well as egg fertilization and when it occurs.
Most couples do not make decisions only based on cost, but knowing the total cost ahead of time might help avoid misunderstandings later.
News & Media
FEEL FREE TO MESSAGE US !