BEST IVF TREATMENT IN MUMBAI
If it's the IVF treatment in Mumbai that you are looking for – IRIS IVF Centre at Saraogi Hospital is arguably one of the best IVF centres in Mumbai providing the most reasonable ivf cost in Mumbai. The hallmark of this centre is to provide the best quality infertility treatment at most reasonable prices. IRIS IVF centre at Saraogi Hospital is one of the few IVF clinics in Malad West or for that matter Mumbai, which offers all fertility solutions ranging from IUI, Donor Insemination, IVF & ICSI to Surrogacy under one roof.
The centre is headed by Dr. Mohit Saraogi who is an alumnus of the prestigious Seth GS Medical College and KEM Hospital (Mumbai). He is a gold medallist in DGO, FCPS & ICOG Exams at an All India Level & he topped the country in the infertility fellowship. His personal achievements make him one of the best IVF doctor in Mumbai & also one of the most sought after. So, if it is IVF treatment in Mumbai that you are looking for – the solution to all problems is at Saraogi Hospital.
Infertility (inability to conceive) is an agonizing predicament found in about 15% women in developing countries. The causes of infertility can be numerous, and diagnosis and treatment require detailed evaluation of both the male and female partner. 35% cases of infertility are due to problems in the man, another 35% due to problems in the female, 20% due to a combination of factors in both the male and the female & 10% cases are due to unexplained infertility.
Numerous options available for IVF treatment in Mumbai include:
1. IVF or In Vitro Fertilization
In Vitro Fertilization is an Assisted Reproductive Technique (ART) generally known as IVF. IVF is the procedure of preparation by separating eggs, recovering a sperm test, and afterward physically joining an egg and sperm in a research facility dish. The embryo(s) is then exchanged to the uterus.
It basically involves the best quality eggs which fit certain eligibility criteria are allowed to naturally fertilize with washed sperms in special media under regulated temperature and PH conditions. The embryos so formed are evaluated daily and the best quality embryos are transferred eventually into the uterine cavity under sonographic guidance. This procedure is associated with a much higher success rate for pregnancy.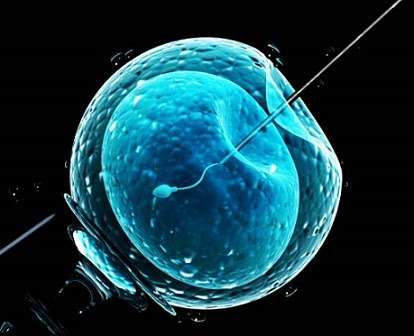 Who is suitable for IVF Treatment?
Who is not suitable for IVF Treatment?
How Successful is IVF Treatment?
While more youthful ladies have higher odds of IVF achievement, factors that diminish the odds of IVF achievement involves being an older woman with less eggs and the lower nature of a more formed lady's eggs. Therefore, the live birth through IVF treatment in Mumbai, success rate for ladies under 35 who begin an IVF cycle is 40%.
ICSI is fundamentally the same as ordinary IVF in that gametes (eggs and sperm) are gathered from each accomplice. The distinction between the two systems is the technique for the end result of fertilisation.
In customary IVF, the eggs and sperm are combined in a dish and the sperm prepares the egg 'normally'. Anyway, to have a shot that this will happen, vast quantities of currently swimming ordinary sperms are required. For some couples, the quantity of appropriate sperm accessible might be exceptionally restricted or there might be different elements that restricts fertilisation, so regular IVF isn't a choice. ICSI has given a new ray of hope to these couples.
The procedure is carried out using micropipettes by trained specialist under 400X magnification. Injection of a single sperm into the egg after magnifying the egg 400 times with a microscope.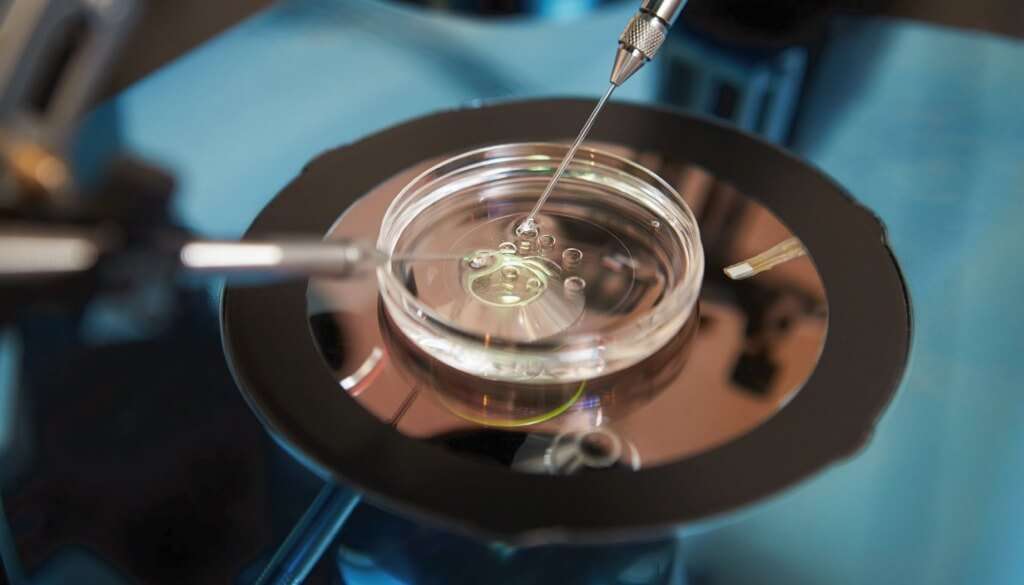 Who is suitable for ICSI Treatment?
How Successful is ICSI Treatment?
The IVF treatment in Mumbai has its odds of accomplishment and thus varies between patients, especially as indicated by the age of the lady, yet by and large around 35% of patients will have an infant after one try at ICSI.
3. IUI or Intrauterine Insemination
Intrauterine insemination (IUI) is an infertility treatment in Mumbai that includes setting sperm inside a lady's uterus to encourage fertilisation. The objective of IUI is to build the quantity of sperm that compass the fallopian tubes and hence improves the shot of preparation.
IUI gives the sperm preference by giving it a head begin, yet at the same time requires a sperm to reach and treat the egg alone. It is a less intrusive and more affordable choice contrasted with in vitro fertilisation.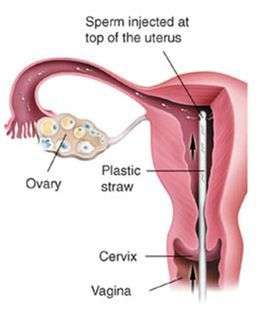 Who is suitable for IUI Treatment?
Who is not suitable for IUI Treatment?
How Successful is IUI Treatment?
The accomplishment of IUI relies upon a few components. If the couple has IUI methodology played out every month, achievement rates may reach as high as 20% for each cycle contingent upon factors, for example, female age, the purpose behind infertility, and whether fertility drugs were utilized, among different factors.
4. IMSI (Intracytoplasmic Morphologically Selected Sperm Injection)
Basically, it is an improved ICSI procedure which is referred to as intracytoplasmic morphologically selected sperm infusion (IMSI). It is a lab procedure utilized for In Vitro Fertilization medications and includes embedding the selected sperm in the egg morphologically. An earlier sperm arranging is directed and those with variations that could obstruct pregnancy are disposed of.
IMSI is an ongoing technique where sperm is chosen before the micro-injection happens. This is achieved by utilizing an altered magnifying lens that can give considerably more prominent amplifying power (around 6000 times) than that typically utilized as a part of conceptive research centres (400 times) to complete ICSI.
Who is suitable for IMSI Treatment?
How successful is IMSI Treatment?
Couples who undergo IMSI observe a higher pregnancy rate of 52% than those who undergo ICSI with just 33%. IMSI has proved to be one of the best IVF treatment in Mumbai as the freshness of the technique makes it cover all the gaps that were initially observed while undergoing infertility treatments.
5. Ovum Pick up/ Oocyte collection
This is a delicate procedure. In this procedure, a women's ovaries are stimulated artificially to produce a number of eggs with the help of injections and oral medications. The growth of these follicles (containing eggs) is monitored daily with the help of ultrasonography. It is a dynamic process as the dosage of drugs & injections needs to be adjusted daily based on a woman's response to the medicines. Each woman's ovary has a different response and hence the number and dosage of injections cannot be predicted in advance.
Once adequate number of follicles are ready, a small surgical procedure is carried out in the operation theatre known as Ovum Pick Up. This is carried out under anaesthesia and involves removal of all the microscopic eggs from the follicles with the help of sonography.
The entire procedure of IVF treatment in Mumbai is carried out in a dedicated highly sterile environment (operation theatre) to prevent any kind of contamination to the eggs. The sterile environment is an absolute prerequisite for optimum success rates in IVF/ ICSI cycles. Once the eggs are collected, they are processed in the laboratory and subject to IVF treatment in Mumbai.
Who is not suitable for Oocyte Collection?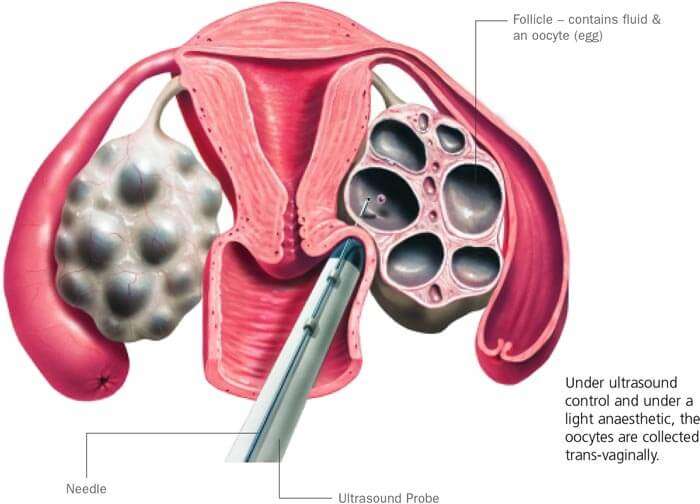 How Successful is Oocyte Collection?
Laparoscopic oocyte collection had an achievement rate of 50 % per follicle in the beginning of IVF. The acquaintance of new instruments with aid laparoscopic oocyte recovery in the expanded success rate to 60-80% for each follicle.
An embryo transfer is the last piece of the in vitro treatment (IVF) process. Amid IVF, fertility solutions are utilized to fortify the ovaries into discharging fertile eggs. These eggs are then expelled from a lady's ovaries and prepared in a lab. Once the prepared eggs have increased, the foetuses (eggs) are exchanged to the lady's uterus. For a pregnancy to start, the foetus should then join itself to the outer layer of her womb or uterus.
Who is suitable for Embryo Transfer?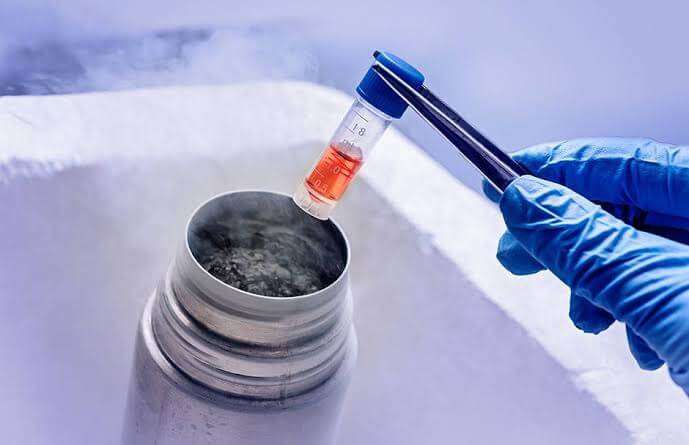 How Successful is Oocyte Collection?
There is no measurable distinction between utilizing fresh and frozen eggs. Embryo exchanges utilizing fresh embryos had a 23% pregnancy rate, though frozen foetuses (eggs) have a 25% pregnancy rate. Individual achievement rates can shift and may rely on the reason for infertility, ethnic foundations, and hereditary issue.
7. Controlled Ovarian Stimulation (COS)
Controlled ovarian stimulation is the stimulation of the ovaries by drugs to produce one or more follicles. (containing eggs/oocytes). It is useful in women who do not undergo timely ovulation. This growth of follicles contains eggs can be monitored by serial ultrasonographic monitoring. With this monitoring the most fertile window for conceiving can be predicted and timely action can be taken as required to assist conception (timed intercourse/ IUI)
8. Controlled ovarian hyperstimulation (superovulation)
Controlled ovarian hyperstimulation (COH) is a procedure in which the ovaries are experimented by fertility prescription to deliver ovulating eggs. Regularly, a mix of oral fertility prescription and injectable hormones are utilized to stimulate the ovary to create developed follicles.
Each developed follicle contains 1 egg that is fit for being treated. In ladies who have sporadic periods and don't typically ovulate, the objective is to create one developed follicle and re-establish ordinary ovulatory work. In ladies who have standard menses and ovulate every month, controlled ovarian hyperstimulation is utilized to "super ovulate" ladies with expectations of expanding pregnancy rates by delivering 2-3 develop follicles for every month.